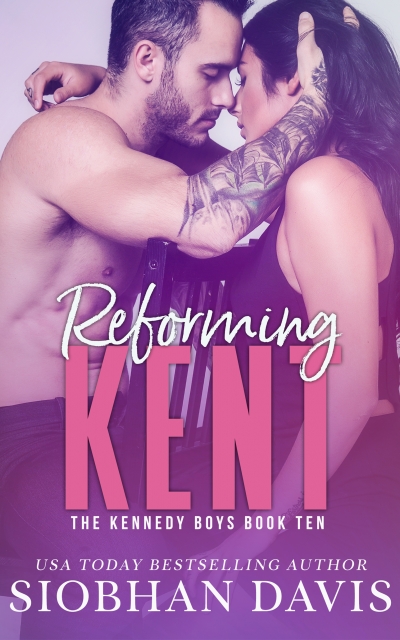 Claim your freebie!
You're about to claim a copy of Reforming Kent (Sample)
By claiming a book, you are accepting the Prolific Works
Terms and Conditions.
Your email will be used for communications regarding your freebie and delivery preferences.
---
Description
Read a sample from Reforming Kent (Kennedy Boys #10)

An angsty, emotional new adult romance from USA Today bestseller Siobhan Davis. Standalone with a HEA and no cliffhanger.

KENT
Rogue. Troublemaker. Bad Boy. Delinquent.
Everyone thinks they know who I am, but they know nothing.
And that's how I prefer it.
Keeping my demons under lock and key is my only survival tactic.
Until she enters my life, turning it upside down.
She thinks she can fix me. That I can reform myself and redeem my sins.
But I'm beyond the point of saving.
And if she doesn't let go, I'll only drag her down this dark hole with me.