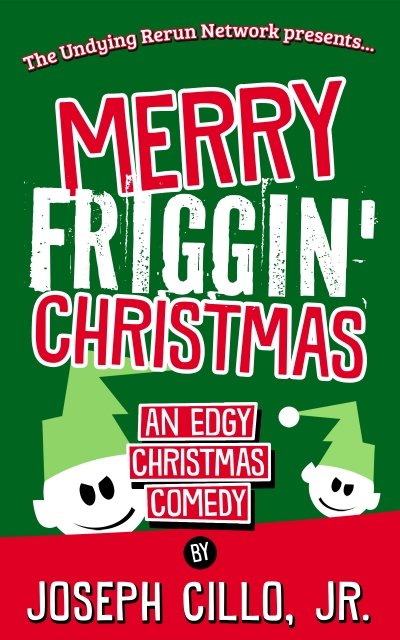 Claim your freebie!
You're about to claim a copy of Merry Friggin' Christmas: An Edgy Christmas Comedy
By claiming a book, you are accepting the Prolific Works
Terms and Conditions.
Your email will be used for communications regarding your freebie and delivery preferences.
---
Description
2019 Illumination Book Awards Bronze Medalist!

"A funny book about Christmas and a dead comedy man..."

Based on The Life of Carlton St. Michael, the NUMBER ONE TOP RATED show on the URN!

So, who is Carlton St. Michael?

Carlton St. Michael is an up-and-coming atheist stand-up comic on the verge of fame and fortune. The only problem is, he's dead. Actually, twice dead. Caught dead in Jersey. Twice.

And, his life story has become the number one top-rated show on the Undying Rerun Network (URN).

A Christmas Comedy, of all things.

But Carlton isn't buying any of it. He's out to prove it's all some near-death hallucination that will fade to black when he really dies, or vanish when he awakes.

Don't wait to see it on the URN. You have to be dead...