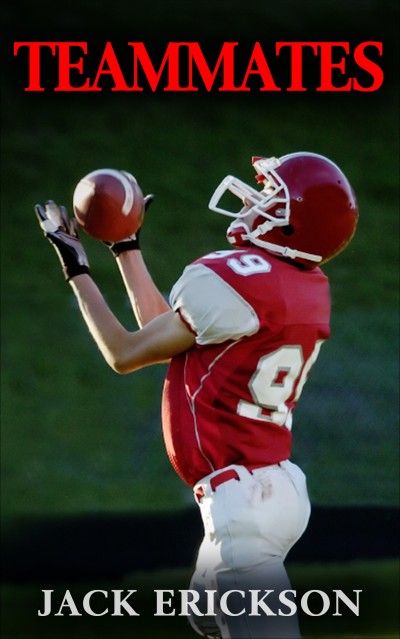 Claim your freebie!
You're about to claim a copy of Teammates
By claiming a book, you are accepting the Prolific Works
Terms and Conditions.
Your email will be used for communications regarding your freebie and delivery preferences.
---
Description
Short Story.

Former high school football teammates, Eddie Sauer and a bully nicknamed "Bluto," meet at a wedding ten years after Bluto's violent tackle on a football field crippled Eddie during practice.

Eddie is a bartender at the splashy wedding reception for Bluto and his young - and pregnant - bride. He learns from a wedding guest that Bluto divorced his former wife to marry his pregnant girlfriend and has been hired by the bride's father. The father is also paying Bluto's alimony and expensive child support so he can have a grandchild. Messy, messy, typical of Bluto.

Eddie hasn't forgotten the day Bluto's brutal tackle ruined his promising tennis career.

After heavy drinking and a bit of drug taking at the head table, revenge becomes a deadly wedding present.