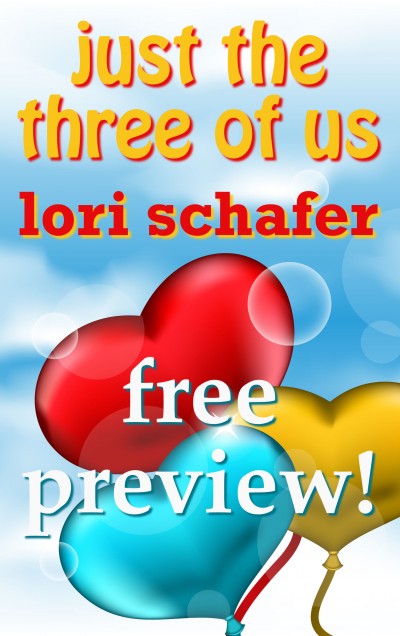 Claim your freebie!
You're about to claim a preview of Just the Three of Us: An Erotic Romantic Comedy for the Commitment-Challenged
By claiming a book, you are accepting the Prolific Works
Terms and Conditions.
Your email will be used for communications regarding your freebie and delivery preferences.
---
Description
Three close friends get too close for comfort in Just the Three of Us: An Erotic Romantic Comedy.

Meet Kathy, a thirty-seven-year-old drifter who's constantly on the move: to new towns, new jobs, and new relationships. Imagine her surprise when she's befriended by lifelong friends Sam and Ted, attractive young men who, though ten years her junior, are far more settled than she thinks she'll ever be. Cheer them on as their three-way friendship succumbs to passion, then passion to romance, and romance to… well, surely it couldn't be love. Could it?

With plenty of heat, dialogue that will make you laugh out loud, and a plot to tickle your most sentimental of spots, Just the Three of Us promises an entertaining read for fans of romance looking for a unique take on love and sexuality.