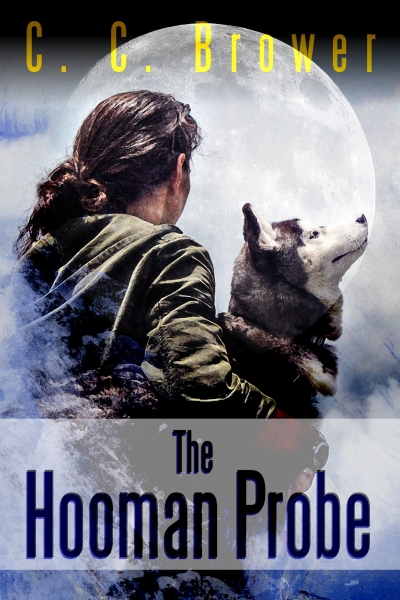 Claim your freebie!
You're about to claim a copy of The Hooman Probe by C. C. Brower
By claiming a book, you are accepting the Prolific Works
Terms and Conditions.
Your email will be used for communications regarding your freebie and delivery preferences.
---
Description
When Sue crash-lands back on Earth, she didn't know what to expect. What she found was a telepathic wolf pack, capable of reasoning and the dominant life form on the planet. They were in a fight for survival with the feral species of wolves, as well as the remnants of humankind.

In the first part of this, Sue learns to communicate and to travel with the pack as they fight and escape from the hunting ferals. In doing so, she fights alongside Tig, the hunting pack leader, to save both their lives.

What she wanted was to get back to the moon base to rescue her family. She didn't know how bad the collapse was.

But before she can get anywhere, she has to prove to the sentient wolf pack that she can be trusted. This means a "probe." Something no human has survived.

Claim Your Copy Now.