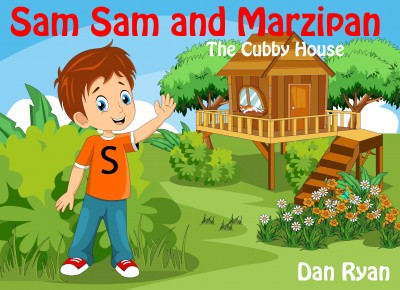 Claim your freebie!
You're about to claim a copy of Sam Sam and Marzipan The Cubby House
By claiming a book, you are accepting the Prolific Works
Terms and Conditions.
Your email will be used for communications regarding your freebie and delivery preferences.
---
Description
WOW…imagination like only a little boy can have, captured in a picture book! Sam Sam is a four year old boy whose imagination sees his cubby friends, Marzipan (his faithful cat – who also talks), Spoon, Dish and Tock (the cubby wall clock) come to life and join him on each adventure. The cubby house is the first in the series and sees Sam lead his friends on an adventure where seas are filled with chocolate; mountains are made of marshmallow, giant vanilla icebergs and much more. This book is superbly illustrated and children will want to read the story over and over, as they too will imagine sharing Sam Sam's adventure.