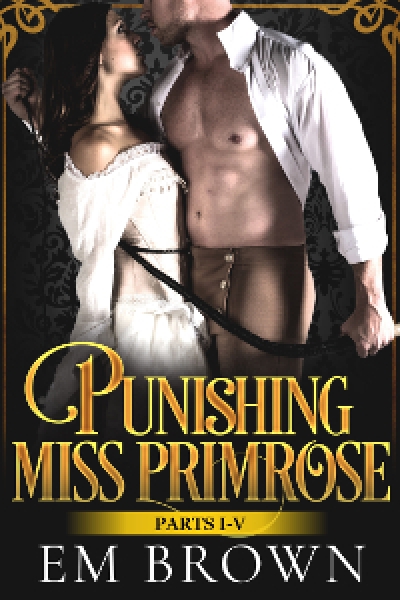 Claim your freebie!
You're about to claim a copy of Punishing Miss Primrose, Parts I-V
By claiming a book, you are accepting the Prolific Works
Terms and Conditions.
Your email will be used for communications regarding your freebie and delivery preferences.
---
Description
Miss Primrose needs to be punished.

A member of the wickedly wanton Inn of the Red Chrysanthemum, where the most taboo and illicit pleasures are indulged, Miss Primrose—or Mistress Primrose, as she prefers—left Nicholas Edelton a shell of a man. Now his older brother, Spencer Edelton, the Marquess of Carey, intends to provide her a set-down she will never forget.

Weary from exacting her revenge upon the man who raped her sister, Beatrice Primrose has had her fill of men of privilege and presumption, but she accepts a fateful invitation from a handsome nobleman to spend a sennight at his estate for a grand sum of money. She soon learns, however, that she will not get to reprise her role as Mistress. To her horror, she finds his lordship expects her to submit to him!