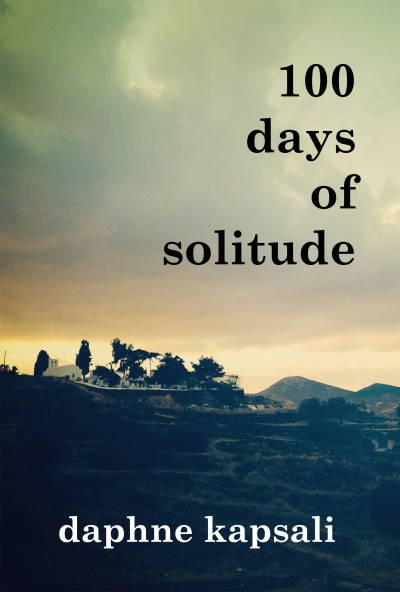 Claim your freebie!
You're about to claim a preview of 100 days of solitude
By claiming a book, you are accepting the Prolific Works
Terms and Conditions.
Your email will be used for communications regarding your freebie and delivery preferences.
---
Description
Die-hard Londoner Daphne never expected to find herself on a small Greek island. Snakes and scorpions and weird, hairy locals, sure - but not Inner Peace. Which goes to show how wrong you can be.

This is not one of those "100 day challenges", nor is it about hardship and isolation and going off the grid; if anything, it's the opposite of that. In giving up her life in London to spend 100 days living alone on Sifnos, Daphne was searching for a better way to live, and for deeper connections with her true self and those around her.

100 days of solitude is a celebration of doing what you love. It's about taking the time to connect with the things that matter and let go of the things that don't, and getting past your own preconceptions to find yourself where you need to be.