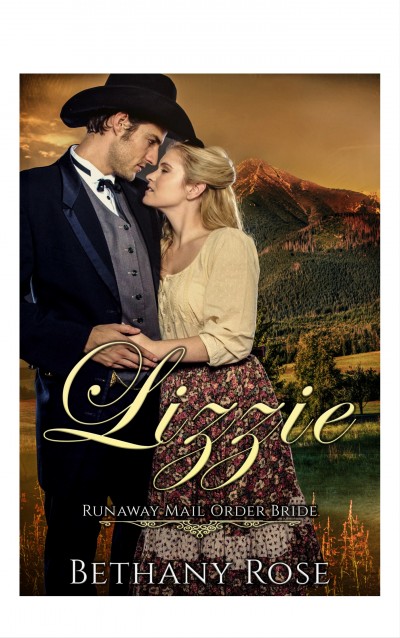 Claim your freebie!
You're about to claim a copy of Lizzie: Runaway Mail Order Bride
By claiming a book, you are accepting the Prolific Works
Terms and Conditions.
Your email will be used for communications regarding your freebie and delivery preferences.
---
Description
Lizzie is forced to leave Dalton, Wyoming to escape her cruel and overbearing mother. Her mother, disappointed because Lizzie isn't the petite, pretty daughter she wants, criticizes her for her daydreaming, until finally, after one family argument too many, Lizzie has had enough.
Joseph Kendicott is advertising for a mail-order bride; he's in trouble with the law and he figures that having a wife is better than any disguise.
But when they meet for the first time, neither is what the other expected and love seems unlikely. That is, until they realize that love isn't bound by the size of her dress or his reputation. They share dreams and a longing for adventure, but when Joseph's past seems to have caught up with him, it's Lizzie who must decide whether her heart is wild enough.