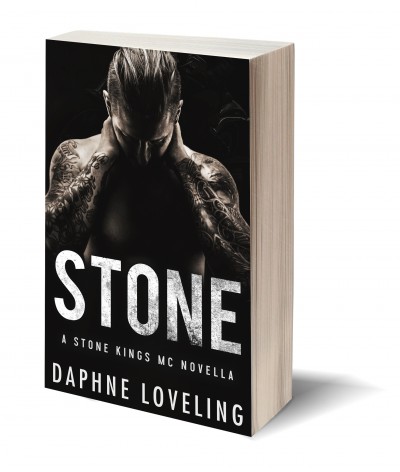 Claim your freebie!
You're about to claim a copy of STONE: A Stone Kings Motorcycle Club Romance Novella
By claiming a book, you are accepting the Prolific Works
Terms and Conditions.
Your email will be used for communications regarding your freebie and delivery preferences.
---
Description
JACKSON:

I've tried everything in my power to stay away from Lupine, Colorado. The town I grew up in. The town I left six years ago.

But when events beyond my control drag me back temporarily, damned if I don't run smack into the last person I want to see.

Roxanne Lawson. More than one girl I took in the back seat of my car in high school had been just a substitute for Roxy when I couldn't get the itch for her out of my mind. Now, years later, she's grown into a stone cold knockout. Her spitfire personality is still there in her eyes -- the flash of a challenge whenever she looks at me. It makes me want to grab her by the arms and kiss her until neither of us can think straight.

It's only a matter of time until one of us gives in. And God help us when we do.