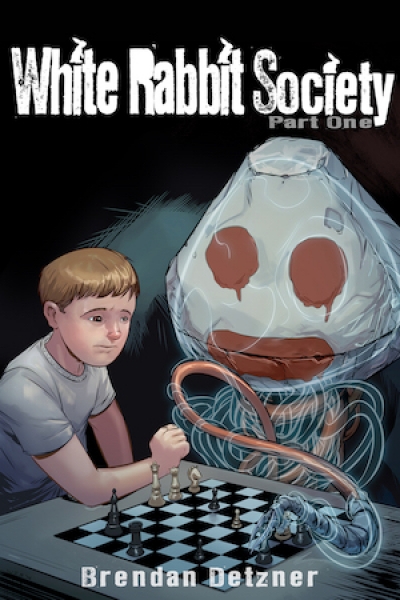 Claim your freebie!
You're about to claim a preview of White Rabbit Society Part One
By claiming a book, you are accepting the Prolific Works
Terms and Conditions.
Your email will be used for communications regarding your freebie and delivery preferences.
---
Description
Andrew is fifteen years old. He's been sent to stay with his grandmother for the summer while his parents finish their divorce, but the summer's up and he's still stuck up in Wisconsin. And his best and only friend is a monster.

Shadow lives under a gazebo in the park. She has a body made of spare parts, she seems to be omnipotent, and she likes to play chess. Andrew doesn't tell anybody about Shadow. Nobody listens to him anyway.

Andrew's Uncle Paul comes to town. Andrew didn't know he had an Uncle Paul. Paul knows about Shadow. Paul knows lots of things. Some of them are things he shouldn't know; some of them are things no one should know. And he's interested in teaching.

Unfortunately, Paul isn't stopping by just to say hello. He's being pursued, by people interested in his secrets.