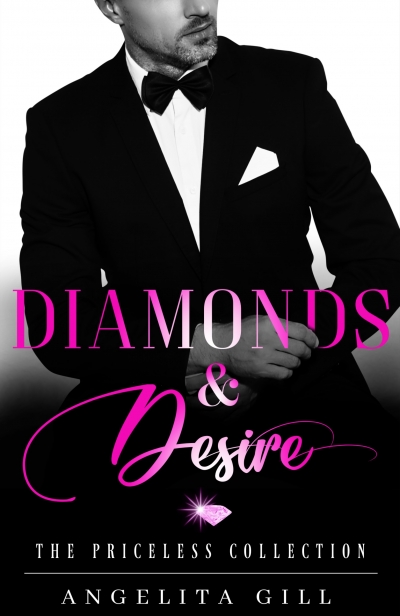 Claim your freebie!
You're about to claim a copy of Diamonds & Desire: (The Priceless Collection #1)
By claiming a book, you are accepting the Prolific Works
Terms and Conditions.
Your email will be used for communications regarding your freebie and delivery preferences.
---
Description
Nothing shines quite like a diamond...

Jordana Shaw thinks taking her sister's place at a charity auction will be an exciting alternative for a Saturday night. Little does she know this favor will change her world forever. Before the night is through, she's got a diamond necklace in her purse, an unconscious handsome millionaire in bed, and an unbelievable story to tell him in the morning.

Nothing tastes quite like desire...

It's not every day a man is rescued by a woman he just met. Logan Savant is not only grateful to Jordana, but also surprisingly enchanted, and eager to return the favor. Little does he know it'll start with a trip to Vegas to stop her sister's wedding. But that's just the beginning. Because bringing her into his world will cost him more than he ever imagined.