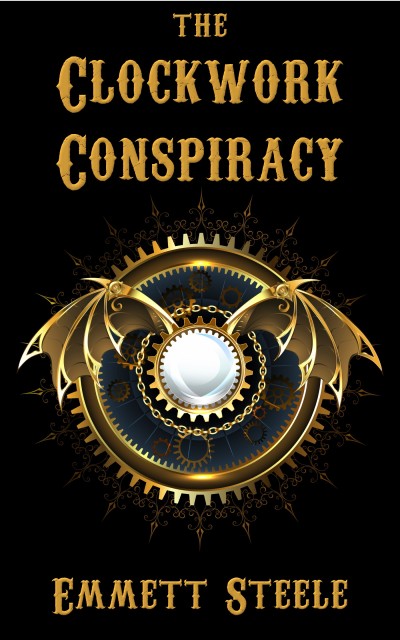 Claim your freebie!
You're about to claim a copy of The Clockwork Conspiracy
By claiming a book, you are accepting the Prolific Works
Terms and Conditions.
Your email will be used for communications regarding your freebie and delivery preferences.
---
Description
A queer fairytale in a world of Steam...

In a bygone world of clockwork and airships, Alek has a problem. After being ousted by his family for being transgender, he sits trapped in a magical tower, building singing automatons for the villainous Lady Elise. When a young man named Felix stumbles upon the tower, everything changes. Felix sees Alek's menagerie and he's startled not only by the beautiful creations but also the brilliant boy that makes them.

Can Felix and Alek work together to escape the tower and defeat the Lady, or will it all come crashing down on them first?

The Clockwork Conspiracy is a short m/m steampunk novella with a lot of heart and a happy ending.