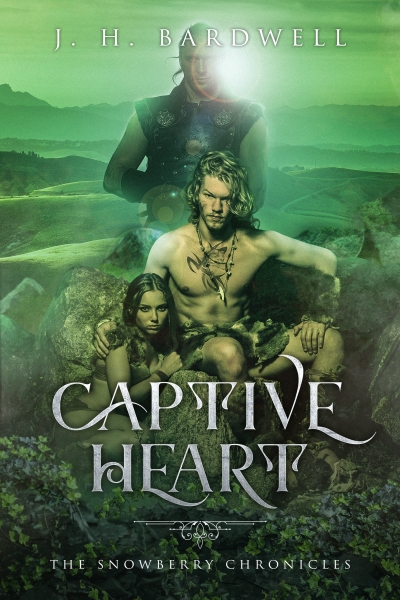 Claim your freebie!
You're about to claim a copy of Captive Heart
By claiming a book, you are accepting the Prolific Works
Terms and Conditions.
Your email will be used for communications regarding your freebie and delivery preferences.
---
Description
He's captured her freedom, but can she capture his heart?

A Kindaran spy named Snowberry by her captor gets more than she bargained for when her mission explodes in her face, and she's enslaved by the northern barbarian, Adun. He strips her rights away and drags her far from civilization where isolation and culture shock form a stronger prison wall than any stone or bars. The only key to her freedom may be using her whily espionage talents to unlock her captor's heart

Captive Hearts is a pulsating game of cat and mouse. She is a not-so-dimunative spy who must play the part of the willing captive. He is a sardonic man whose wild hair and tattoos cover deep, hidden depths. When Snowberry finally gets the chance to shed that hateful name and her captor forever, will she still want to leave?