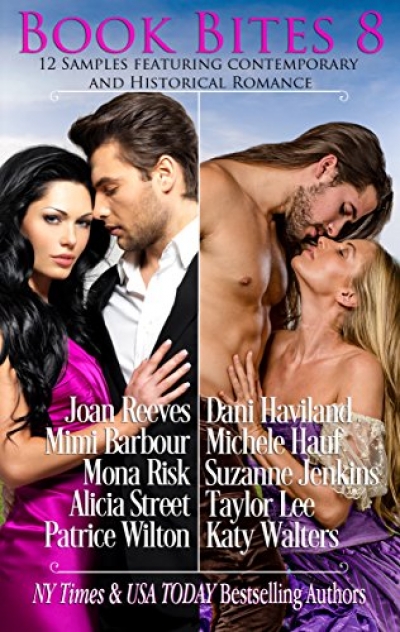 Claim your freebie!
You're about to claim a preview of Book Bites 8
By claiming a book, you are accepting the Prolific Works
Terms and Conditions.
Your email will be used for communications regarding your freebie and delivery preferences.
---
Description
A wonderful sampler and surprising treat for all lovers of entertaining contemporary and historical romances!
Whether you're looking for the humor of romantic comedy, the adventure of fantasy romance, the thrilling locales of international romance, the poignance of a second chance at love, or the ever-popular forced marriage romance and medical romance, KISS ME, THRILL ME has it.
Throughout history, women have been susceptible to their charms. Share the adventures of a few of the more memorable ones in this collection of historical tales, REBELS, ROGUES, AND ROMANTICS, written by award winning authors:
We hope that after reading these samples you will be eager to enjoy the whole novels and appreciate the unique stories.