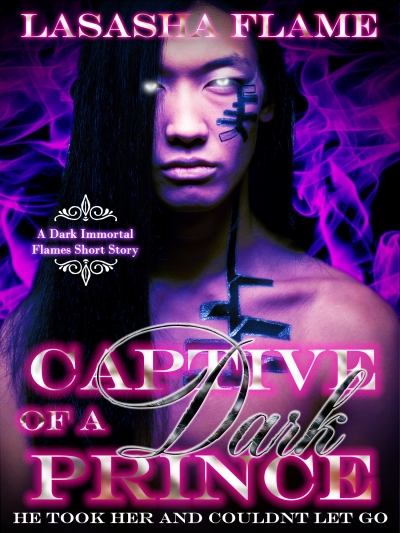 Claim your freebie!
You're about to claim a preview of Captive of a Dark Prince
By claiming a book, you are accepting the Prolific Works
Terms and Conditions.
Your email will be used for communications regarding your freebie and delivery preferences.
---
Description
Discover A Scorching New World Of Immortals In Lasasha Flame's Tale Captive Of A Dark Prince! A Short Story In The Dark Immortal Flames Series.
Tiffany's Life Is Turned Upside Down When She Is Abducted By A Dark Fae, Who Plans To Hand Her Over To A Sadistic King. Rationally, She Knows She Should Hate Her Captor, But Her Heart And Body Long For His Touch.
Keanu Thought His Life Was Torture Being Enslaved To King Nimru. After His Fated Mate, He Soon Realizes What He Has Endured Is Nothing Compared To Being Forced To Give Up His Mate To A Hellish Existence Or Sacrifice His People To Keep Her.
Keanu Makes A High Stakes Gamble To Risk It All For Love And His People, But Will Odds Land In His Favor Or Will Everyone He Loves Pay The Ultimate Price For His Selfish Desires?