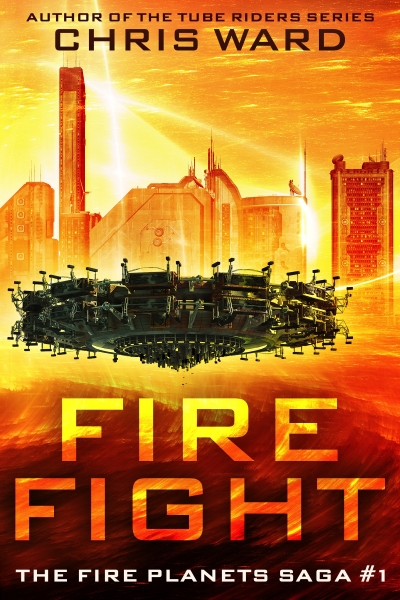 Claim your freebie!
You're about to claim a copy of Fire Fight - The Fire Planets Saga #1 (Instafreebie Sample)
By claiming a book, you are accepting the Prolific Works
Terms and Conditions.
Your email will be used for communications regarding your freebie and delivery preferences.
---
Description
A gripping new space opera saga from acclaimed author Chris Ward …

On the fire planet of Abalon 3, an evil warlord threatens to unleash a wave of destruction in order to take control of the planet's valuable source of trioxyglobin, a dangerous but valuable liquid used for starship fuel. The only person capable of stopping him is Lianetta Jansen, a disgraced former Galactic Military Policewoman now turned smuggler, who is haunted by a terrible tragedy in her past. Along with her ragtag, wisecracking crew—the one-armed pilot Caladan, and the malfunctioning droid, Harlan5—Lia must confront her own demons, while trying to stop another.