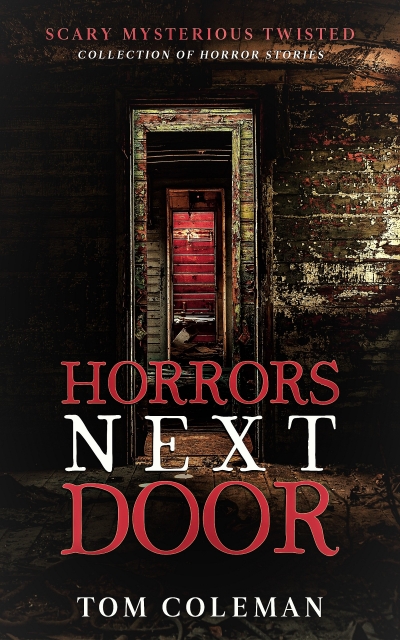 Claim your freebie!
You're about to claim a copy of Horrors Next Door
By claiming a book, you are accepting the Prolific Works
Terms and Conditions.
Your email will be used for communications regarding your freebie and delivery preferences.
---
Description
Horrors Next Door is a collection of short Mystery, Psychological, Suspense, and Horror stories that will arouse your senses and puzzle your mind. Some of the stories are inspired by true events. Find out which ones inside this scary collection.
---
"Night Visitors"
Once or twice a year, dark creatures show up at the foot of Annie`s bed and take her with them to do experiments on her.
---
"Agatha"
A man falls in love with a mysterious timid red-haired girl with supernatural abilities.
---
"The House Next Door"
Mr. Spaulding is an old grumpy neighbor with a dark secret hidden deep inside of his house.