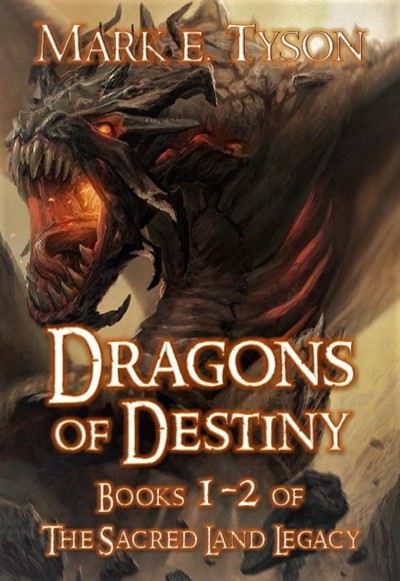 Claim your freebie!
You're about to claim a copy of Dragons of Destiny
By claiming a book, you are accepting the Prolific Works
Terms and Conditions.
Your email will be used for communications regarding your freebie and delivery preferences.
---
Description
Dragons of Destiny: The Sacred Land Legacy PART ONE…

Upon the death of her patron, Lady Shey discovers a plot, conceived by the denizens of evil, to seize and control an ancient battlefield, known as the Sacred Land, destined to regenerate with vast magical essence. In order to thwart evil, she realizes she must now help the descendants of the magical warriors who fought the war in the past to secure the battlefield's power as it regenerates in the present. However, the descendants live in place where magic is outlawed, hated and feared and the enemy has a new, deadly shape-shifting monster, virtually undetectable, stalking her every move.