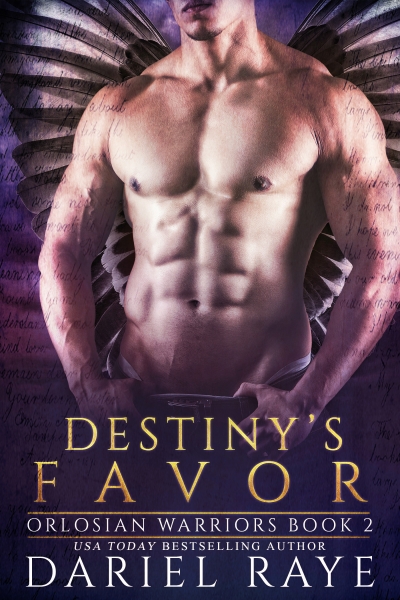 Claim your freebie!
You're about to claim a copy of Destiny's Favor: Orlosian Warriors Bk.2" 2nd Edition SAMPLE
By claiming a book, you are accepting the Prolific Works
Terms and Conditions.
Your email will be used for communications regarding your freebie and delivery preferences.
---
Description

His world shifted the moment she was born. Now, nothing can stop him from making her his…
Imagine a man who looks like an angel, wings and all. What would you do if you met such a man, and he told you that he exists for only one purpose, to claim you and only you?
Destiny Carter is a feisty, take-charge, Rubenesque beauty with a tough façade. She finds herself caught in that age-old quandary of always being the bridesmaid but never the bride. Japheth's arrival is heralded by an attack on Destiny's life, but somehow, she knows this is only the beginning...