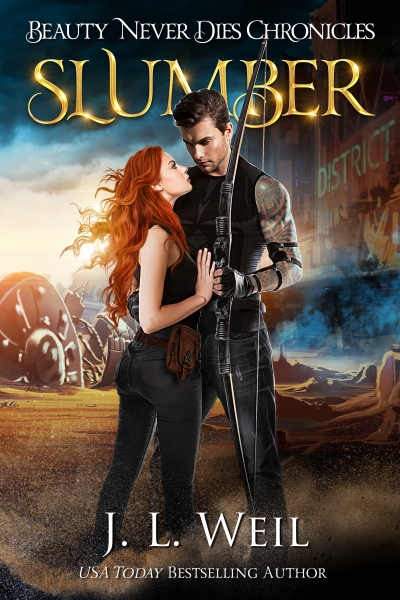 Claim your freebie!
You're about to claim a copy of Slumber
By claiming a book, you are accepting the Prolific Works
Terms and Conditions.
Your email will be used for communications regarding your freebie and delivery preferences.
---
Description
There is no such thing as happily ever after.

Everything Charlotte Winston thought she knew has been thrown out the window. From the moment she opens her eyes, the world she remembered ceases to exist, and in its place is a post-apocalyptic realm filled with unimaginable dangers. And one very smoking hot guy who has an uncanny ability to make her blood sing, then boil in a blink of an eye.

Dash Darhk is everything her parents would hate. He's six feet and two inches of dark temptation and a killer smile, that's surely left a stream of broken hearts in his wake. But her parents are nowhere to be found. Charlotte is alone in this new world. Destroyed by a toxic mist, the land isn't the only thing altered, but the inhabitants as well.