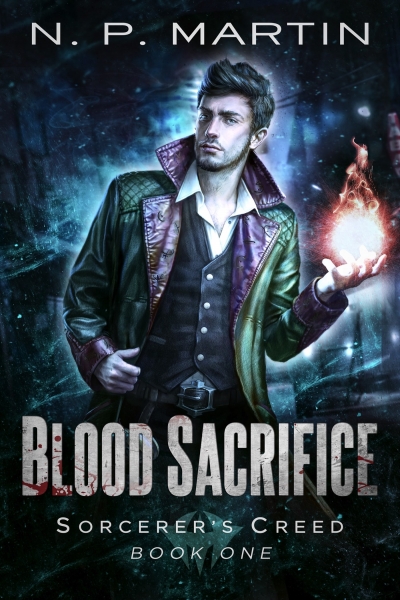 Claim your freebie!
You're about to claim a preview of Blood Sacrifice: An Urban Fantasy Novel (Sorcerer's Creed Book One)
By claiming a book, you are accepting the Prolific Works
Terms and Conditions.
Your email will be used for communications regarding your freebie and delivery preferences.
---
Description
In a town where magick festers beneath the surface and monsters stalk the shadows, someone has to fight for the innocent. That someone is me.

They call me sorcerer, fixer, finder, but mostly they call me Creed. Been hexed by a witch? Being stalked by a werewolf? Haunted by a crazy ghost? I'm the one you call to get my hands dirty so you don't have to.

So when I got a call from a grieving parent to find their missing daughter, I was happy to help. Trouble is, what started out as another garden variety missing persons case just ended up with me being hexed by an occult serial killer.

They made a mistake, though, whoever they are, when they cursed me.

They should have killed me instead.