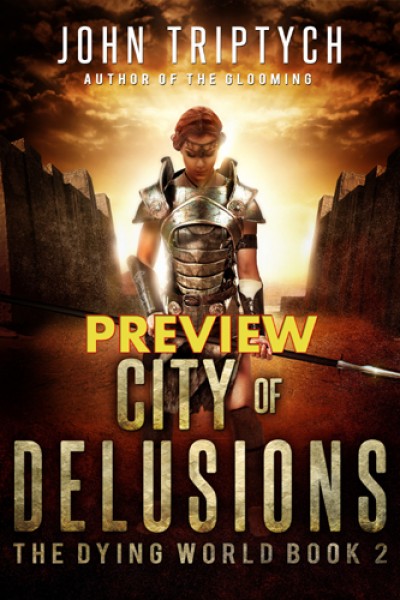 Claim your freebie!
You're about to claim a preview of City of Delusions Preview
By claiming a book, you are accepting the Prolific Works
Terms and Conditions.
Your email will be used for communications regarding your freebie and delivery preferences.
---
Description
The sequel to Lands of Dust, now with a special 3 chapter preview!

Lethe is a place of lies and betrayal. The people who live within its ancient foundations resort to guile and hypocrisy to further their own ends. The decadent aristocracy lives in fortress-like mansions, ignoring the suffering of the teeming masses to engage in all manners of debauchery. The Magi Order is hopelessly corrupt, openly defying the ancient laws that once held the brotherhood in high esteem amongst the people. Miri is stripped of her powers, and is forced to battle in the arenas to regain her freedom. Rion is indoctrinated into the noble class, his scant memories are hopelessly debilitated in order to ensure his loyalty for an insidious cause.