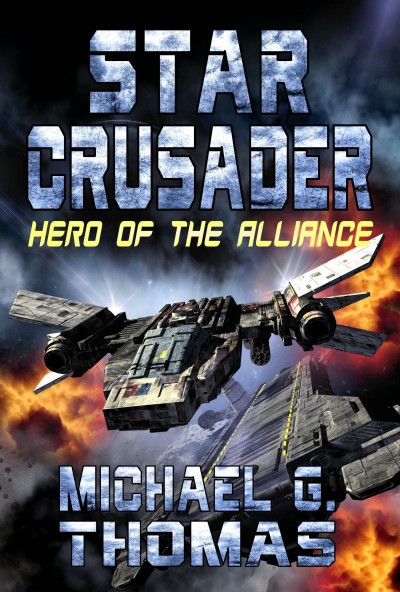 Claim your freebie!
You're about to claim a copy of Star Crusader: Hero of the Alliance
By claiming a book, you are accepting the Prolific Works
Terms and Conditions.
Your email will be used for communications regarding your freebie and delivery preferences.
---
Description
Nate has a talent for space combat after hundreds of victories in the Star Crusader videogame simulation. His skills are unique, enough to gain him a rare privilege. The chance to join five other Alliance cadets and escape the dull routine of the classroom. They will enter a fierce competition light-years away in the ancient Byotai Empire. Yet days after their arrival a rebellious faction begins a bloody mutiny that spreads like wildfire. The time for competition has ended; the time of war has begun.

A handful of capital ships attempt to avoid the massacre, but only Relentless escapes. Nate and his friends are aboard, part of the few to make it out alive. Relentless is a heavily armoured assault ship, a relic from another age, but most of her crew members are dead or missing.