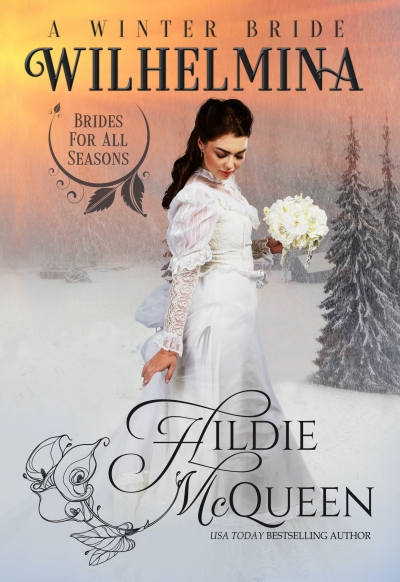 Claim your freebie!
You're about to claim a copy of Wilhelmina, A Winter Bride
By claiming a book, you are accepting the Prolific Works
Terms and Conditions.
Your email will be used for communications regarding your freebie and delivery preferences.
---
Description
If opposites attract these two strangers will collide with the force of a raging storm.

Out of options, Wilhelmina Wilkins heads west to marry a total stranger upon answering a mail order bride ad. What could have been a fairytale beginning turns out to be this bride's nightmare. Instead of meeting Wilhelmina at the train station, her husband-to-be is in the center of town brawling.

Marcus Hamilton is blindsided twice, first, by a mail order bride ad posted for him by his mother and sister, and secondly, by the beauty of the woman who arrives to marry him. That the bride wishes to cancel all plans after he fails to make a good first impression will not do. How far will Marcus have to go to prove his worth?