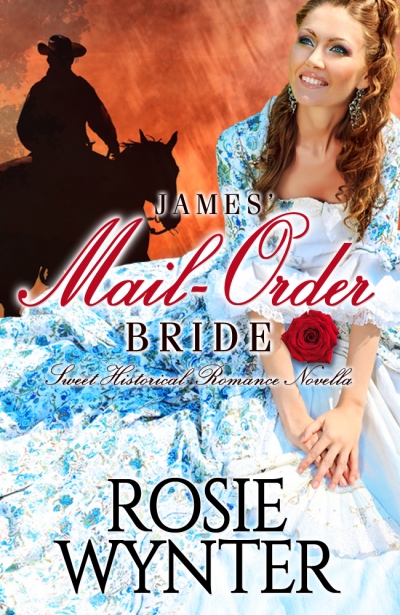 Claim your freebie!
You're about to claim a copy of James' Mail-Order Bride (A Sweet Historical Romance)
By claiming a book, you are accepting the Prolific Works
Terms and Conditions.
Your email will be used for communications regarding your freebie and delivery preferences.
---
Description
A young woman who's lost everything.
A homesteader with a tragic past.
What will happen when she finally meets him?

Desperate to save her impoverished family, Eliza Masse begins corresponding with a homesteader named James. After a few months, she agrees to marry him – sight unseen. Is this the worst idea she's ever had? Scared and desperate, Eliza will have to learn fast – and what she learns will take her by surprise...

A sweet historical western romance novella in 3 parts. No Cliffhanger.

Enter your email address to join my newsletter. You'll receive exclusive deals and special offers, and be the first to know about new releases. You will also receive a welcome gift delivered right to your inbox. Your information will never be shared. You can unsubscribe at any time.