Instafreebie is now Prolific Works! Please contact us at support@prolificworks.com with any questions.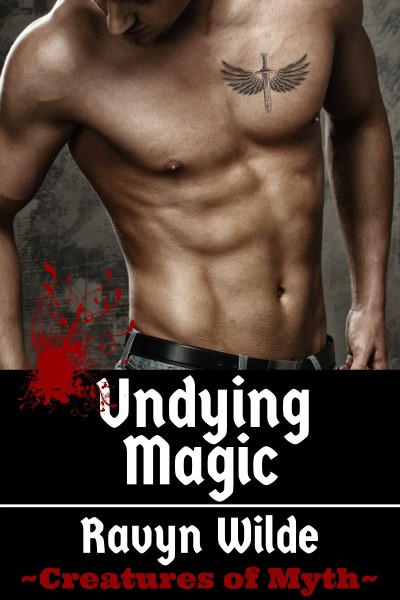 Sign up for Ravyn Wilde's mailing list
and get a free copy of
Undying Magic (Creatures of Myth) Free Book
By claiming a book, you are accepting the Prolific Works
Terms and Conditions.
Your email will be used for communications regarding your freebie and delivery preferences.
---
Description
Do you need a little Magic in your life?
How about some laugh-out-loud fun?
Maybe just a little spine-tingling terror?

Undying Magic offers a little taste of the Creatures of Myth Series... Meet Jane, a vampire slayer who is grieving for her friend. And Ricardo, who is so much more than he seems! Discover why Jane and Ricardo are searching for mermaid scales, zombie toenails, and Druid lust-sweat...   

The Creatures of Myth Series has with vampires, were-creatures of all types, Druid Mages, kick-ass heroines, and heroes--well...to die for.
Come fall in love with something Wilde!
***Over 21 due to adult themes!***