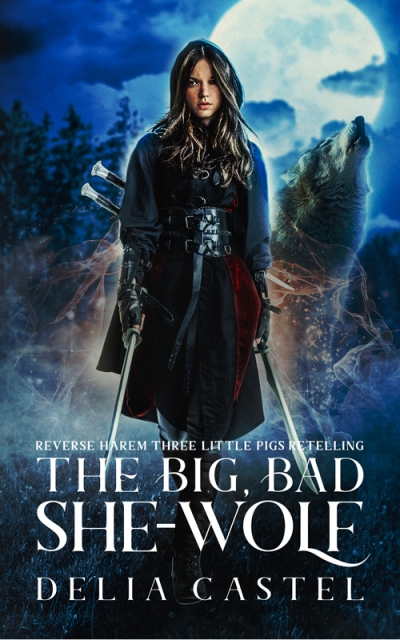 Claim your freebie!
You're about to claim a copy of The Big Bad She-Wolf
By claiming a book, you are accepting the Prolific Works
Terms and Conditions.
Your email will be used for communications regarding your freebie and delivery preferences.
---
Description
A young assassin on the cusp of her first heat. Three handsome and devious wizards. Will Lupe capture her targets, or will they capture her heart?

In this adult retelling of the Three Little Pigs, a troubled female wolf shifter must overcome her distrust of humans to avenge her friends death and perhaps find true love.

Perfect for fans of paranormal romance and adult readers who enjoy their fairytales with a reverse harem twist!