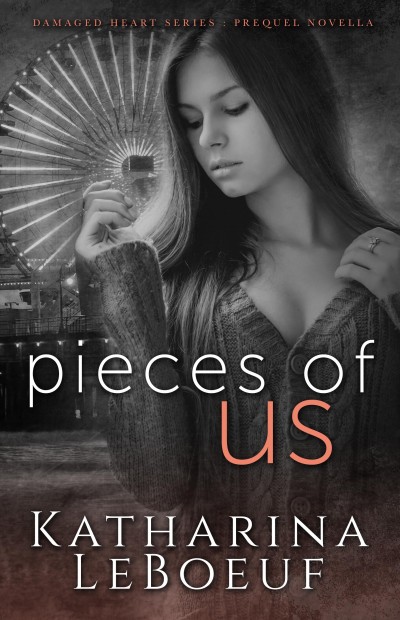 Claim your freebie!
You're about to claim a copy of Pieces of Us
By claiming a book, you are accepting the Prolific Works
Terms and Conditions.
Your email will be used for communications regarding your freebie and delivery preferences.
---
Description
When Ryan met Emma, he knew she was way out of his league. The last thing he expected was to fall head over heels in love with her.
Emma always felt out of place with her family's social status and her own friends. Meeting Ryan, the boy from the other side of the tracks, opened her eyes to another world—a world that made her happy and made sense for once.
That is, until her father became terminally ill, changing the course of Ryan and Emma's future together. They were once happy, now torn apart, but are the reasons valid or is someone else pulling the strings?

Pieces of Us is a Prequel Novella to the Damaged Heart Series.