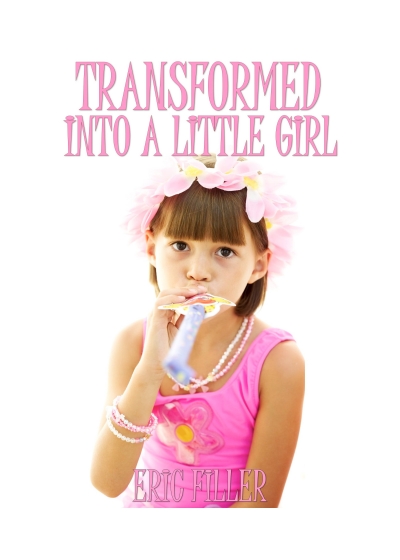 Claim your freebie!
You're about to claim a copy of Transformed Into a Little Girl
By claiming a book, you are accepting the Prolific Works
Terms and Conditions.
Your email will be used for communications regarding your freebie and delivery preferences.
---
Description
The first in a new series of gender swapping adventures, Transformed Into a Little Girl features two tales of transgender age regression:

In "Daddy's Girl," a beer guzzling blue collar slob gets into an accident and wakes up as a 5-year-old girl. No longer the man of the house, he battles to maintain his identity. In "Living Doll," a witch's potion causes philandering used car salesman Nate Collier to become little Natalie. Now he chafes under his wife's tyrannical, humiliating rule while every day he gets littler and more adorable.