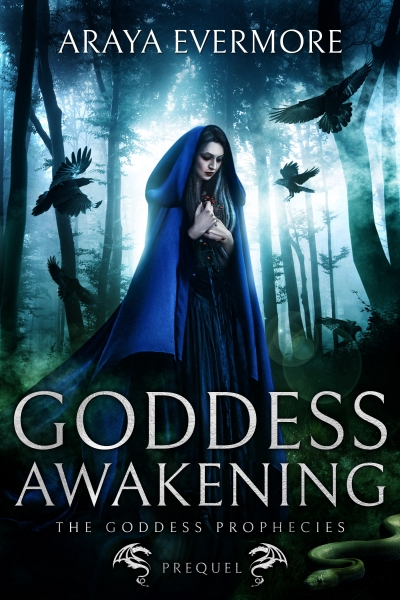 Claim your freebie!
You're about to claim a copy of Goddess Awakening
By claiming a book, you are accepting the Prolific Works
Terms and Conditions.
Your email will be used for communications regarding your freebie and delivery preferences.
---
Description
When Darkness Falls, A Heroine Will Rise.

The Dread Dragons came with the dawn, hunting. On black wings of death they breathed fire and destruction, slaughtering every seer and turning their sacred lands to ruin…

Eritara's visions never lie. When an ancient goddess warns her in a powerful visitation, she realises the terrible premonition will soon come to pass. But the price to save her unborn child and all those she loves is high. If they are to survive, she must betray them and flee the sanctity of her homeland forever, for the Immortal Lord will stop at nothing until he has destroyed utterly the preordained child of...

An epic fantasy saga full of spirit determination and resilience. This is a story written for fans of Tolkien, Sword of Truth, Wheel of Time, and The Mists of Avalon.