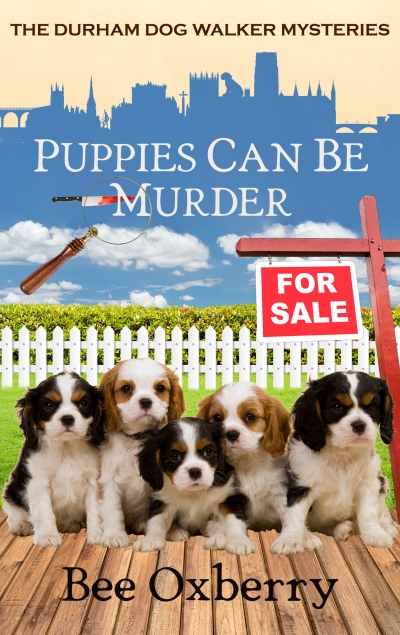 Claim your freebie!
You're about to claim a copy of Puppies Can Be Murder
By claiming a book, you are accepting the Prolific Works
Terms and Conditions.
Your email will be used for communications regarding your freebie and delivery preferences.
---
Description
Past crimes, revengeful relatives, and delightful dogs. Will playtime turn deadly for Donna and her pup?

Donna Bell, owner of the Happy Crafts craft shop in the sleepy Durham village of Bockenbury has chosen a new puppy and is eagerly waiting for her to be old enough to come to her forever home.

In the meantime, she enjoys her regular visits to play with puppy Ruby and her brothers and sisters, and getting to know retired police officer Peter Wilson, who owns Ruby's mother.

But things take a sinister turn when Donna discovers a dead body. Is this to do with some of Peter's past cases? Is Donna also in danger?

Can Donna protect the puppies and avoid the murderer? Or has she bitten off more than she can chew?