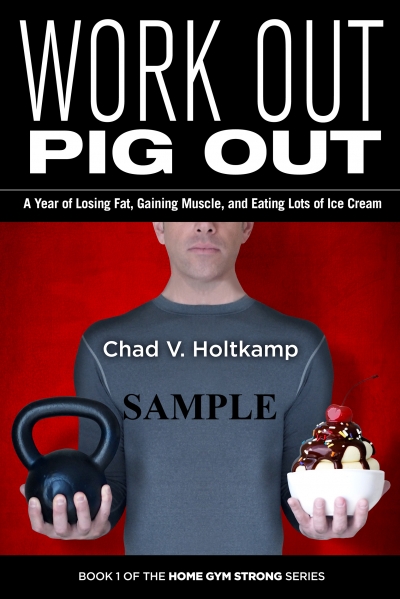 Claim your freebie!
You're about to claim a preview of Work Out, Pig Out: A Year of Losing Fat, Gaining Muscle, and Eating Lots of Ice Cream SAMPLE
By claiming a book, you are accepting the Prolific Works
Terms and Conditions.
Your email will be used for communications regarding your freebie and delivery preferences.
---
Description
"Work Out, Pig Out," the first book in the Home Gym Strong series, is an often hilarious, warts-and-all look at the author's quest for health and fitness. Unlike most fitness books that only TELL you what to do, this book SHOWS you the reality, digging deep into the details of his daily life -- the good, the bad, the sometimes ugly -- holding up a mirror to our cultural obsession with exercise.

With the Internet providing endless options, most people pinball from one program to another, never satisfied, always wanting to try the latest miracle breakthrough. Chad was no different.

Over the course of a year, he tried nearly a dozen diet and exercise plans from the likes of Dan John (40-Day Workout), Pavel Tsatsouline (Simple & Sinister), Lyle McDonald (Rapid Fat Loss), & many others.