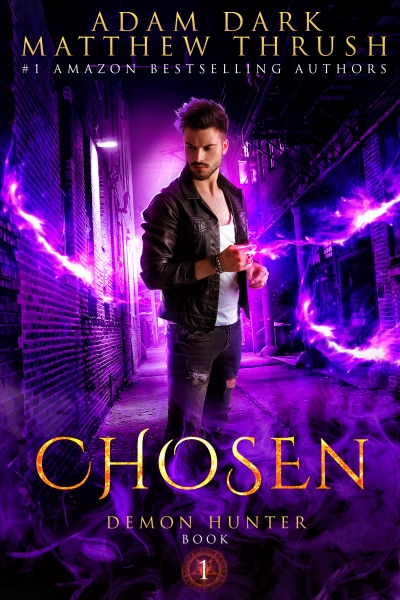 Claim your freebie!
You're about to claim a copy of Chosen
By claiming a book, you are accepting the Prolific Works
Terms and Conditions.
Your email will be used for communications regarding your freebie and delivery preferences.
---
Description
Ben Robinson's not crazy, but nobody's ever believed him. 
 
Eleven years ago, he and Peter watched four of their friends die in that abandoned orphanage in their hometown, and they were the only ones who got out. Now, Ben's worked too hard to separate himself from the terrifying scars of that night. He's almost finished with his undergrad at Boston University. He and Peter are still friends. Life is pretty dull, and that's the way he likes it. Until the voices in his head come back just in time for Ben to face a new demon, in a new city, with a new hunger for dead bodies. 
 
Then the nightmares return—only this time, Ben dreams of their friend Ian, who says he's still trapped in the rotting house and needs their help to free him.