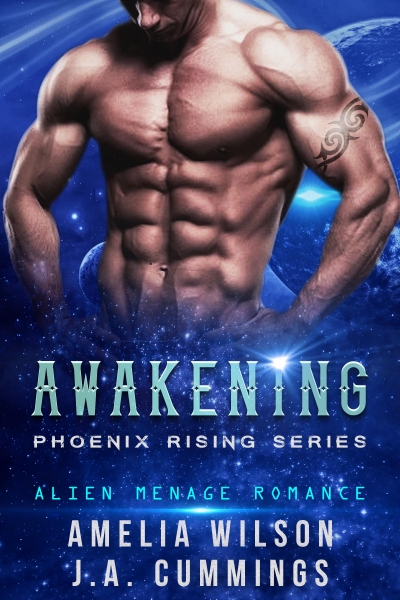 Claim your freebie!
You're about to claim a preview of Awakening
By claiming a book, you are accepting the Prolific Works
Terms and Conditions.
Your email will be used for communications regarding your freebie and delivery preferences.
---
Description
She never could have expected what was waiting for her in the sealed Mayan tomb.
Archaeologist Sera Cooper just made the find of her life…a sealed sarcophagus in a previously unexplored Mayan pyramid. She expected an archaeological treasure. What she found instead was a sexy ancient alien with an equally sexy partner. It's hard enough to deal with her career being upended - now she has to cope with government agents, an impending alien invasion, and two scorching hot aliens who both want to claim her as their own.
Beno and Theyn are refugees from the world of Ylia, running from the ravages of the Taluan Empire. They tell her that they share everything… and they want that to include Sera!
This is the end of everything she's ever known, but could it be the beginning of something better?