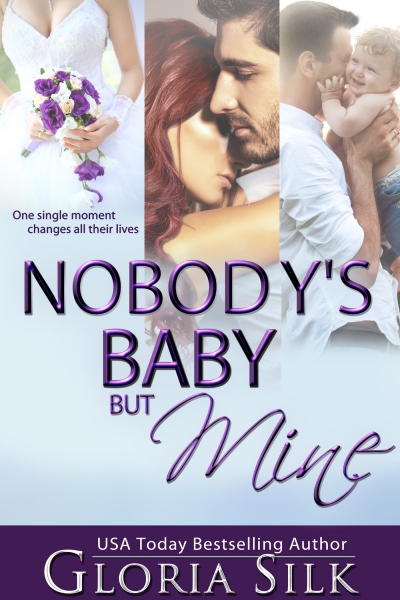 Sign up for Gloria Silk's mailing list
and get a free copy of
PARTIAL Nobody's Baby But Mine (10April2018)
By claiming a book, you are accepting the Prolific Works
Terms and Conditions.
Your email will be used for communications regarding your freebie and delivery preferences.
---
Description
From USA Today Bestselling Author, Gloria Silk comes Nobody's Baby But Mine:
"Gripping, romantic, emotional and satisfying!"

What would you do if you were desperately trying to have a baby and discover that your loving, loyal husband may have got another woman pregnant? Would you have it in your heart to forgive him, or would you run to your patiently waiting sexy-as-hell ex-lover?