Instafreebie is now Prolific Works! Please contact us at support@prolificworks.com with any questions.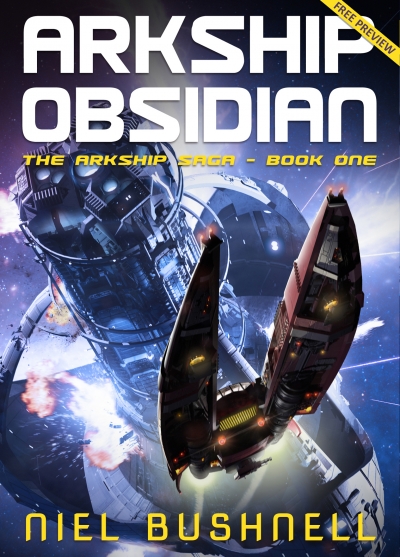 Claim your freebie!
You're about to claim a preview of Arkship Obsidian
By claiming a book, you are accepting the Prolific Works
Terms and Conditions.
Your email will be used for communications regarding your freebie and delivery preferences.
---
Description
"Dune meets Battlestar Galactica with a pinch of Asimov thrown in for good measure."

Earth has been destroyed, the entire solar system turned to dust by a cataclysmic event known as the Fracture. Now, the last survivors of humanity live on vast arkships drifting through the Cluster, doing what they can to survive in a hostile ever-changing environment.

When the arkship Obsidian is attacked, Wynn awakes in an escape pod fleeing from a huge space battle, unable to remember who he is. Hunted by a killer robot, the forces of a rival arkship, and the Church of the Infinite, Wynn must survive long enough to unlock his lost memories, discover who is behind the attack and take his revenge.

Arkship Obsidian is the first in an epic new series from acclaimed British writer Niel Bushnell.