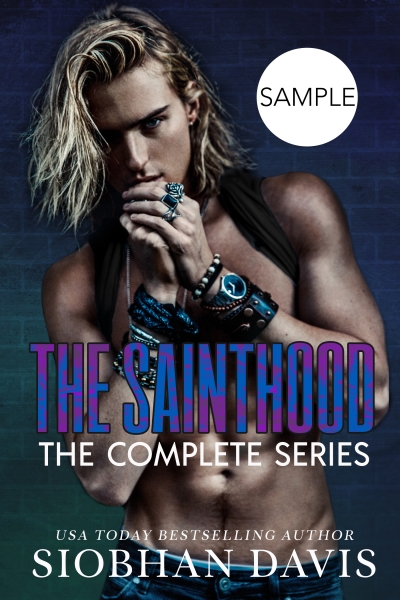 Claim your freebie!
You're about to claim a copy of The Sainthood: The Complete Series (Sample)
By claiming a book, you are accepting the Prolific Works
Terms and Conditions.
Your email will be used for communications regarding your freebie and delivery preferences.
---
Description
A complete dark romance trilogy from USA Today bestselling author Siobhan Davis. Contains an EXCLUSIVE BONUS NOVELLA set twelve years after the end of Reign.

Everything changed the night my dad died.

The night I met Saint, Galen, Caz, and Theo.

Those manipulative a-holes set out to ruin me after our hot night together, but they didn't realize you can't destroy something that's already broken. And it only works if the victim cares.

Which I don't.

Because I've been in hell for years, and nothing penetrates the steel walls I've erected.