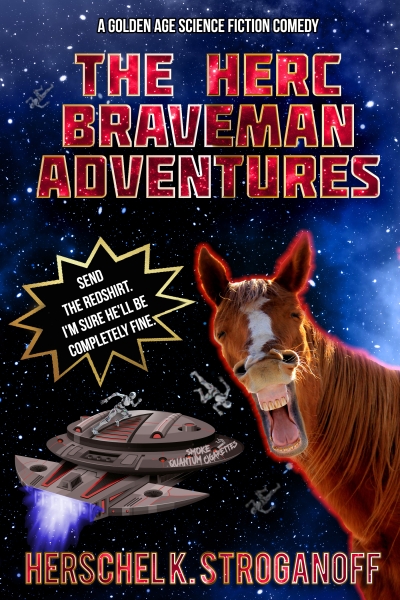 Claim your freebie!
You're about to claim a copy of Own Worst Enemy: A Herc Braveman Adventure
By claiming a book, you are accepting the Prolific Works
Terms and Conditions.
Your email will be used for communications regarding your freebie and delivery preferences.
---
Description
Zapp Brannigan meets Archer in this darkly comedic space adventure.
When something goes wrong during a hyperwarp, Space Captain Herc Braveman finds himself in a mystical shop filled with ironically cursed items.
Picking a P.L.O.T. device that can destroy his worst enemy, Herc might have bitten off more than he can chew.
If you like hilarious space adventures in the vein of Golden Age sci-fi, you'll love Herschel K. Stroganoff's space comedy.
For fans of Archer, Rick and Morty, South Park, and Space Team. Get your copy today!