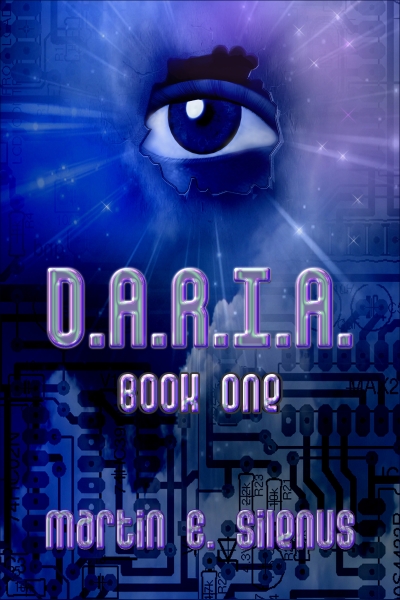 Claim your freebie!
You're about to claim a copy of D.A.R.I.A Book One
By claiming a book, you are accepting the Prolific Works
Terms and Conditions.
Your email will be used for communications regarding your freebie and delivery preferences.
---
Description
Daria is stunningly beautiful, she is brilliant, she is a hologram, and she is a Sentient Artificial Intelligence computer program!
Matt is looking for a partner that can watch his back during his Bounty Hunter endeavors. It never occurred to him that his partner might be a female Artificial Intelligence system. A super human AI entity that learns, recognizes, monitors, controls, evaluates, and recommends at levels that humans could only envy.
D.A.R.I.A. is the first book in a series that follows Matt Southam, Bounty Hunter and his partner sentient AI system. If you liked Ex Machina, Her, or J.A.R.V.I.S. from Iron Man, then you will love the new Martin E. Silenus book D.A.R.I.A.
Buy D.A.R.I.A. to discover this powerful new series today!