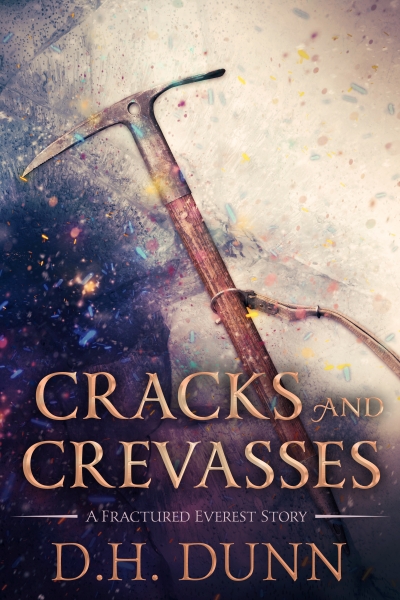 Claim your freebie!
You're about to claim a copy of Cracks and Crevasses
By claiming a book, you are accepting the Prolific Works
Terms and Conditions.
Your email will be used for communications regarding your freebie and delivery preferences.
---
Description
While searching for missing climbers, young Sherpa Nima becomes lost herself when strange magical lights lead her deep into Everest's most dangerous landscape. Finding American Drew Adley trapped in a crevasse, Nima's attempt to rescue him sends both into a life or death struggle against the ice, and cold, and the mysterious secrets that dwell deep in the shadow of Everest.

CRACKS AND CREVASSES is a short story prequel to D.H. Dunn's fantasy adventure novel UNDER EVEREST (Book 1 of the Fractured Everest series).