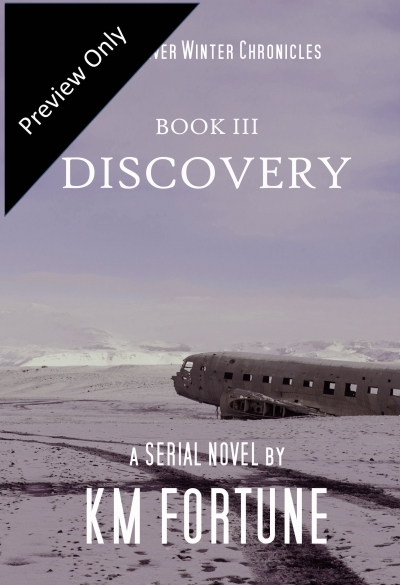 Claim your freebie!
You're about to claim a preview of Discovery - Book III: The Forever Winter Chronicles
By claiming a book, you are accepting the Prolific Works
Terms and Conditions.
Your email will be used for communications regarding your freebie and delivery preferences.
---
Description
Ever intrigued by the stranger from the mountains, the tiny woman Kit follows Raven Winter as she walks the "old road" through the barren landscape of the plains. The elements, lack of water, and the extreme loneliness threaten to break her until she learns she is far from alone. Now she must flee from a band of mutants who want nothing more than to tear her apart and eat her flesh.

Blaze, a rising leader of a small band of nomads, fears for his people as the Patrols from the Great Cave continue to become more aggressive in their search for something. His memories of their brutality haunt him. Forced to come out of hiding to feed the ones he loves, he hunts the plains only to run headlong into the unbelievable. A beautiful woman wandering alone.