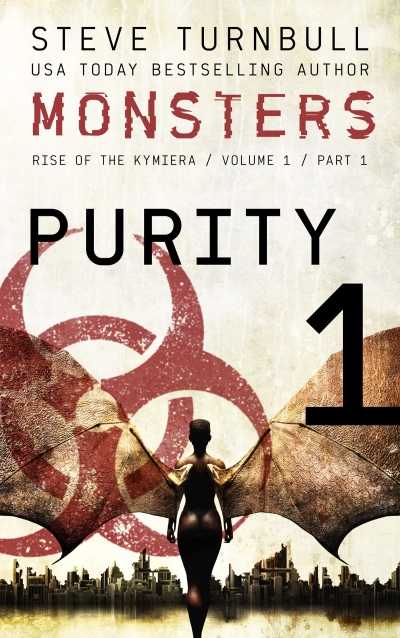 Claim your freebie!
You're about to claim a copy of MONSTERS: PURITY (Volume 1, Part 1)
By claiming a book, you are accepting the Prolific Works
Terms and Conditions.
Your email will be used for communications regarding your freebie and delivery preferences.
---
Description
Part 1 of MONSTERS - a six-part mini-series in book form.

In a broken future of genetic corruption and crumbling civilisation, CHLOE DARK wants to save the world from monsters.

She trains hard at her local dojo and studies how ordinary people become freaks. But when school's over, will she be able to stand with the Purity and join the fight?

When her closest friend disappears, neither the police nor Purity can help. Chloe vows to save her friend on her own.

It doesn't take long for Chloe to become a target herself and, tested to breaking point, she finds the courage to ask: WHO ARE THE REAL MONSTERS?